Large Shaft & Tie Bar Machining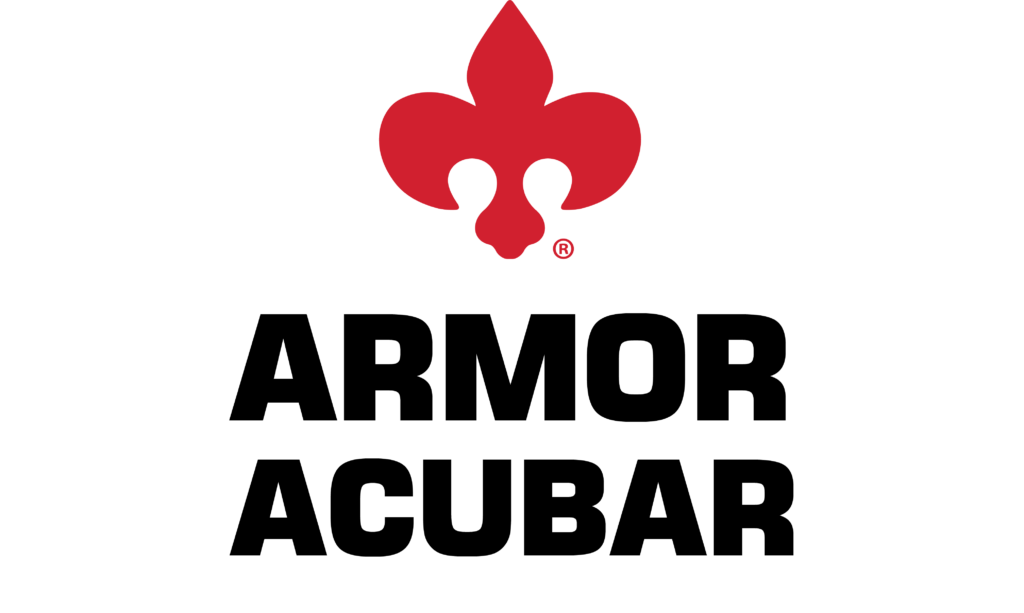 Our specialty lies above and beyond what other shops can manage.
We are the experts at long, large shaft machining, with capabilities of up to 48 inches in diameter, 42 feet long, and up to 40,000 lbs. per piece! Our ISO certification provides assurance that our operation is world-class, and our long history in this market assures that your parts will adhere to the most exacting specifications.
High Quality OEM & Aftermarket Machined Components
Historically serving the aerospace, defense, nuclear, utility, energy, food processing, agriculture, plastics, die casting, oil and gas industries, here at Armor Acubar we offer a wide range of machines and expertise to serve our customer requirements.
• ISO 9001 2015 Certified


• One piece to production lots
We specialize in long, large bar & shaft machining, with Large CNC Lathe Machining Capabilities:
• Up to 48" diameter x 42' long


• 40,000 lbs. per piece
• Live tooling
TUR930MNx4M CNC Lathe
36.6″swing x157.5″ between centers, 5.5″Bore, Fanuc 21iT Control.
New 2013
L&L 950-6M
(5) Bed Way Heavy Duty CNC Lathe, 37.4" Cutting Dia. x 236.2"
between centers w/programmable tailstock and hydraulic steady
rests. 9″ dia spindle bore. Boring bar attachment. New 2012
Gurutzpe Model B1400
Heavy Duty 5-axis CNC Lathe, 63/48 x 567″ swing over carriage
48″, distance between centers 47′; live tooling
MTR Ravensburg
Hollow Center-drive Spindle CNC Lathe with (3) Tool Stations.
Capable of machining bars 20″ dia. x 40′ Long (40,000 Lbs. Max.)
Control Retrofit 2015
Poreba CNC LatheTPL90A2N
36″/21″ swing x 160″ between centers, 8″ dia. spindle bore
Poreba CNC Lathe
TPK9OA2N, 36″/21 " swing x 118″ between centers
Parpas Quartz 4000
Moving column bed type 5 axis CNC mill w/ 6th axis indexer.
Longitudinal travel 157.5″, cross travel 47″, vertical travel 63″. New
2008
Mazak
AJV60/80 Bridge Type CNC 3 Axis Vertical Machining Center
X=79″, Y=55″, Z=20″. 35HP, 30 ATC
Mazak
AJV35/80 Bridge Type CNC 4 Axis Vertical Machining Center
X=79″, Y=35″, Z=20″. 35HP, 30 ATC; spline milling capability
Cincinnati Milacron
#3EA Centerless Grinder, 2″-11″ capacity, 22′ long
Heald Internal Grinder
Model #72A for I.D. Grinding up to 15″ dia. x 60″ long. (Short work
pieces as large as 30″ O.D.)
42″ Blanchard Grinder
Swings 48″ across corners of work-piece
Poreba Engine Lathe
TRI15-13, 45″ swing x 512″ between centers, twin carriages
Poreba Engine Lathe
TRI15-8, 45″ swing x 315″ between centers
Poreba Engine Lathe (qty 2)
TPK90N, 36″/48″ swing x 236″ between centers
Lehmann Engine Lathe
34″ swing x 372″ between centers
Monarch Engine Lathe
22″ swing x 336″ between centers
Wafum Model TUR560 Engine Lathe
21″ swing, 120″ between centers
Wafum Model TUR630 Engine Lathe
21″ swing, 80″ between centers
LeBlond Lathe
17″ swing, 52″ between centers
Giddings & Lewis Model 350T
5″ Bar Horizontal Boring Mill with Digital Readout, 60″ x 98″ table,
with tailstock and outboard supports
Lucas
Model 42B60 4″ Bar Horizontal Boring Mill
Giddings & Lewis
Model 300T Horizontal Boring Mill, 3″ Bar, with tailstock and
outboard supports
Bridgeport
Milling Machine equipped with digital readout
Comet
Bridgeport Type Vertical Mill with digital readouts
(Gun Drilling, Super-finishing & Honing)
Barnes (qty 2)
Spindle Gun Drill 2 1/2″ dia. capacity 10′ Stroke
Sliding Table
Straightening Press 500 Ton
Barnes Vertical Honing Machine
for bores up to 10″ dia. x 60″ long, Model 307
Barnes Vertical Honing Machine
for bores up to 6″ dia. x 36″ long, Model 307
G.E.M.
Model 815OF Microfinishing System
G & P
Power Belt Grinding Attachments for Lathes