One-Stop Solution for Midwest Machine Assemblies
We are experienced in large and small production runs, large-scale units, and building to government specifications. We can handle basic machine assemblies to the most complex with precision and quality.
Armor Contract Manufacturing can handle Midwest industrial machine assemblies from the engineering design process to final shipping. We fabricate, weld, prep, paint and do the final manufacturing assembly of products. We then ship directly to your customers with your shipping documentation to create a seamless transaction.
Our team can design, build, test, and install to your specifications. We have the experience, capabilities, and facilities to handle all your heavy fabrication needs. Because of our diverse expertise, large manufacturing facilities, and extensive equipment list, we offer a one-stop manufacturing experience.
We are experienced working with carbon steel, cold-rolled steel, stainless steel, aluminum, tubing, and heavy plate. We have industry experience working with steel mills, power plants, wastewater treatment facilities, mining operations, utility companies, concrete plants, and many more.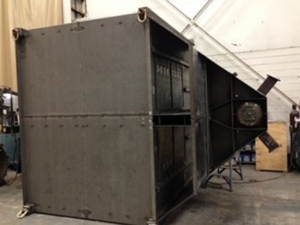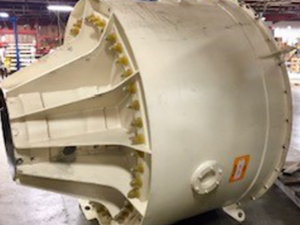 The days of customers sourcing separate engineering, cutting, welding, and finishing suppliers for Midwest manufacturing assembly area in the past. The combination of Armor's dedicated employees, multiple facilities, and specialized equipment allows us to provide a one-stop contract manufacturing experience in the Midwest.
Contact us to discuss how your assembling project can be successfully accomplished between our Cincinnati, Ohio, and Elkhart, Indiana manufacturing facilities.
For open manufacturing jobs at our Elkhart and South Bend, Indiana facilities, visit our Career page on our corporate website.